Kontrol4, Platformers & Upvise Australia
ONE NETWORK.
It's been a little quiet since Marcus and Neisha clarified the direction K4 is heading in and the way to serve you best, however today on the 5th February, I'm pleased to share the next round of announcements!
But first some general housekeeping:

Kontrol4 are sharing our journey of transformation directly with you (our customer) in public view, rather than doing it in private behind the scenes.
The reason is to keep you informed of progress and allow you to share real time feedback so we can serve you (our customer) in the best way possible-- every step of the way.
As of this week, you will receive regular email updates exactly like the one you are reading now.
If you don't want to receive these, simply "opt-out" at any time, by using the "unsubscribe" link at the bottom of every email.
Now we have that out of the way, let's get onto the exciting stuff!
First up?
What's with all the Platformers branding?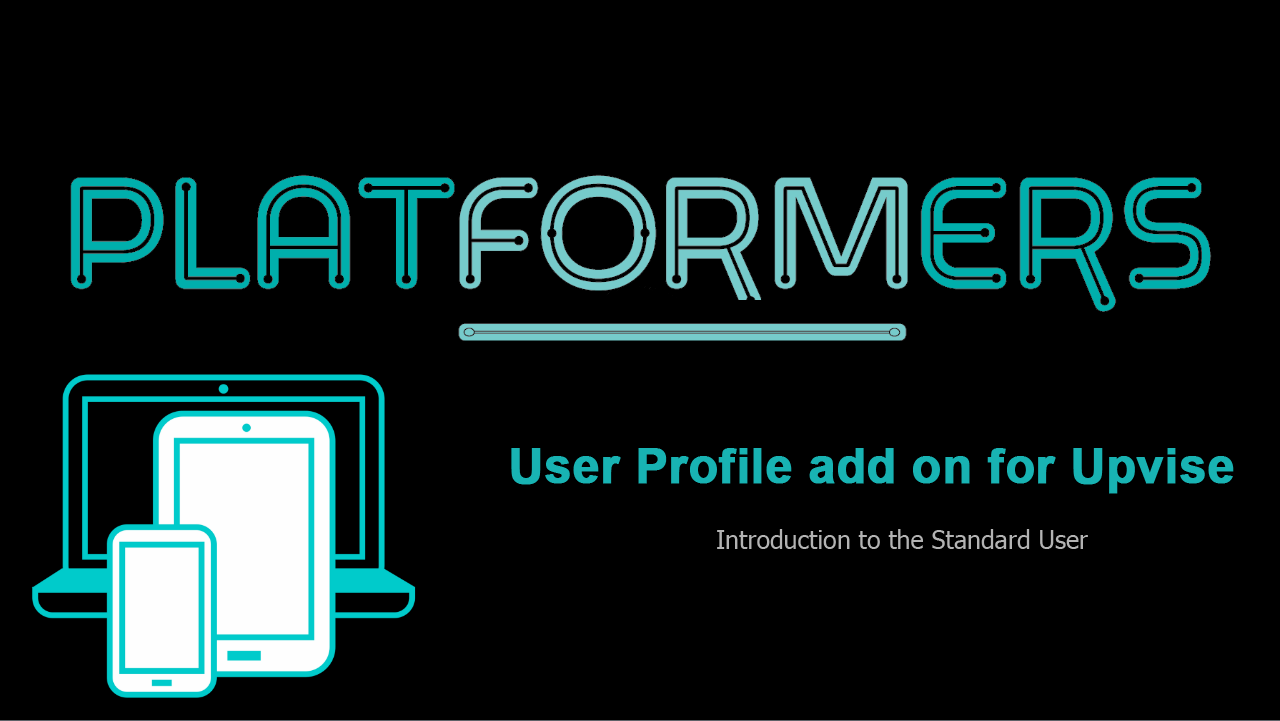 One of the first issues Marcus and Neisha addressed was how to serve you (our customer) better.
With involvement from all members of the team, we spent time listening to customers and noticed there was a large gap in education and training.
That certain customers were travelling great but others were frustrated with lack of training to use the software to it's full potential.
Knowing that, we set out to recreate a customer journey; mapping how Upvise gets used.
Who needs help with it and at what stages?
How could we make it better for you to use in the way in which you need?
The biggest takeaway from these mapping instances, was that more training is needed for Upvise users.
More training, and more "out of the box" solutions to get your people up and running with software modifications sooner rather than later.
We noticed that for Upvise to serve you best, a basic MQMS Training will make a substantial difference in helping understand basic features, which will allow you to build and grow your knowledge each time you add or unlock a feature.
I can let you know we are currently working on a series of training to help solve these issues as free videos and pdf's.
This will ensure every staff member or contractor who accesses Upvise will have basic competency to use the software to a consistent Level 1 Standard.
We are releasing this training as an email series which will allow you to easily "share" tutorials among colleagues or new members who come on board.
We also listened to customers who wanted "out of the box" turn key solutions, and so the company has implemented a current MVP LEAN product approach.
What does this mean?
Two things:
1. Kontrol4 is implementing an educational branch called PLATFORMERS
This "educational branch" of the Upvise Software is a new business focused on education and training and will be classified as a Managed Services Provider.
Kontrol4 will still serve customers with bespoke high end software solutions, however we are also creating two additional branches to help serve your needs better too.
Upvise Australia (which you will learn more about in July 2019 focusing on "out of the box" Upvise)
and
Platformers (a branch being built between now and July 2019) which will allow you to access the right training, from the right people, at the right time.
Being a Managed Services Provider will allow us to give you access to global software and pair it with local people on the ground who can help with education and training.
As well as listening to your needs on training, we also listened to feedback regarding "out of the box" solutions.
2. We are pleased to announce the Kontrol4 vault has now been unlocked and made available to everyone in the Kontrol4 hemisphere.
What does this mean?
We are pleased to announce the Kontrol4 "Vault" has now been "unlocked" and made available to everyone in Kontrol4.
What does this mean?
Kontrol4 has designed independent software code for products which could be "added on" to Upvise.
This software code has previously not been made available due to the difficulties with tailoring individual code to individual databases.
In moving forward, Kontrol4 and Platformers acknowledge our customers needs for more "add ons" at a user friendly price, implemented within a short time, and supplied with education and training.
Knowing this we have made a commitment to create products for customers which can be shipped or implemented within 5 working days of payment.
These products will enable Platformers staff to configure the "software upgrade" into your account and supply you with instructional training videos, so everyone in the team can get on-board and up-to date with any new upgrades and features implemented quickly.
Currently these products are in BETA testing stage as we refine them from the vault, but are still available for purchase and offered at a low cost to current K4 customers.
Currently some of the BETA products with training videos available are:
The SWMS add on module ($1200 BETA PRICE) available now
The FORMS add on module (Initial minimum 10 forms (choose any from the list): $1200 (BETA PRICE)
Initial forms pack minimum 20 forms (choose any from the list): $2400 (BETA PRICE)
Individual forms sold individually after customer has purchased initial 10 or 20 pack: $365 EACH
User Profile Add On ($1200 BETA PRICE) available now.
The products above, along with all future products, will be added and made available for purchase each time a customer requests, orders and pays for an "add on".
If there is a feature you have wanted implemented into your Upvise software, purchasing it between now and the end of June 2019 is the perfect opportunity to access it at heavily reduced discounted pricing.
It also means if there are technical or training issues you need video tutorials for, please request them and they will be added to the list to create.
Kontrol4 is committed to serving you (our customers) in the best way possible.
If you have any feedback at all, we encourage you to share it with us so we can serve you better.
Thank you for your continued support and we look forward to sharing updates with you from now until June 2019!
Kind Regards
Kontrol4 | Platformers | Upvise Australia