Making Paper-Based Forms Extinct
Work more efficiently.
Modernise your operations.
• Digitise all forms distributed internally and externally
• Leave an impression with your customers
• Cut out administration costs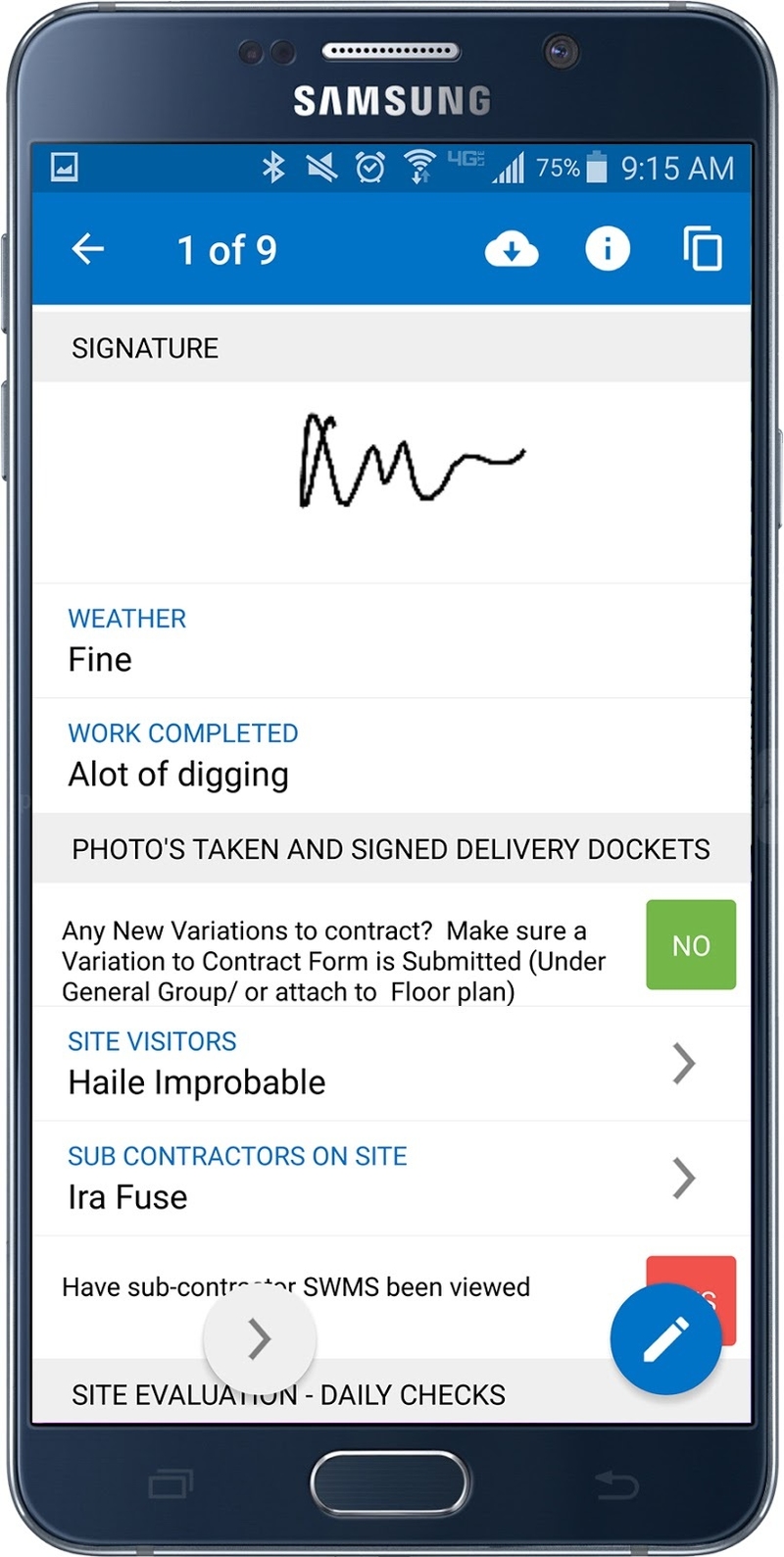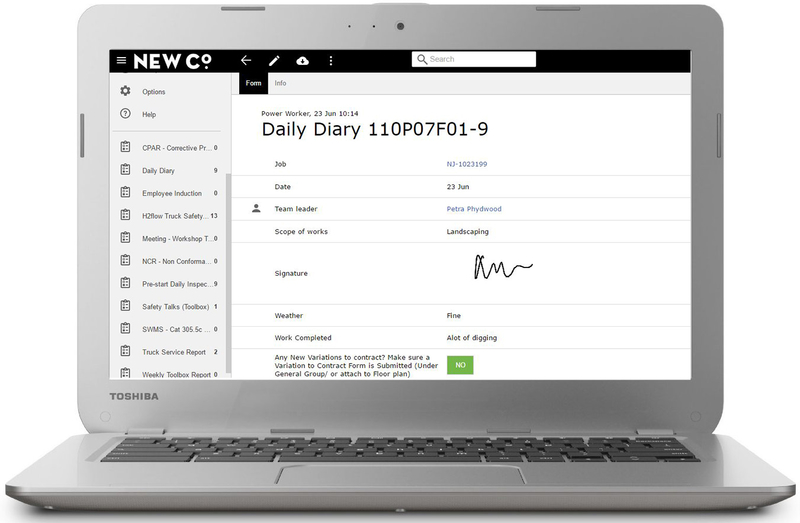 Design and Create in Minutes
Create your own mobile forms with the intuitive Form Builder. Design from scratch or import an existing template.
Dispatch Forms Instantly
Partially filled-in forms can be dispatched to staff, who complete them and avoid unnecessary trips back to the office.
Custom Branded PDFs
Custom logo & header for beautiful mobile form PDFs. Automatically email them to managers & clients.
Calculations and Formulas
Need an estimate? Calculate totals and get results right away. Perform calculations within forms using the power of Javascript
Offline Forms
Fill out and send forms with or without connectivity on site. Forms are auto-sent once network is restored.
Barcode Scanning
Scan QR and barcodes with device camera and add it to your forms.
GPS and Time Stamps
Seamless location and time verification using GPS. Confirm the location of customer visits, time of arrival or work performed.
Signature and Pictures
Collect authorisation via signature capture from your phone. Add a picture to your form to provide a real image of on-site inspections
Custom Dashboard
At a glance statistics on form completed by staff, period or template. Create your own dashboard using Javascript.