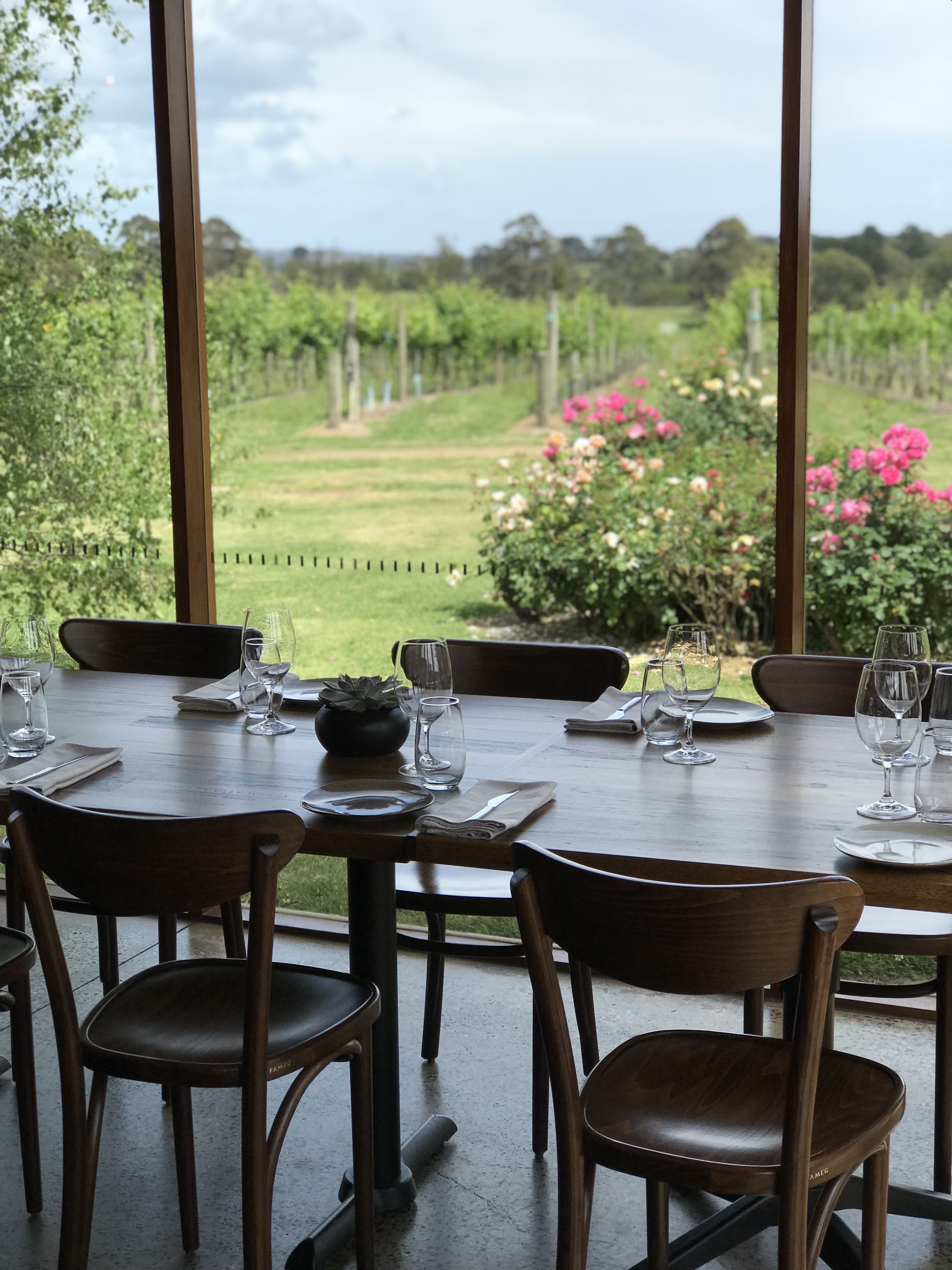 Did you hear the news?
Neisha and Marcus van Enk have taken 100% ownership of Kontrol4!
To keep you in the loop of how it will impact you; here's a sneek peek at our strategy Day at Stumpy Gully Conference Venue on the beautiful Mornington Peninsula.
The long and the short of it
In short, things are going to be better for our customer's because:
From this point forward, Kontrol4 is introducing various new products based on the Upvise platform.
This will complement and be compatible with current software for enhanced customer usability.
Now for the longer version and our strategy day!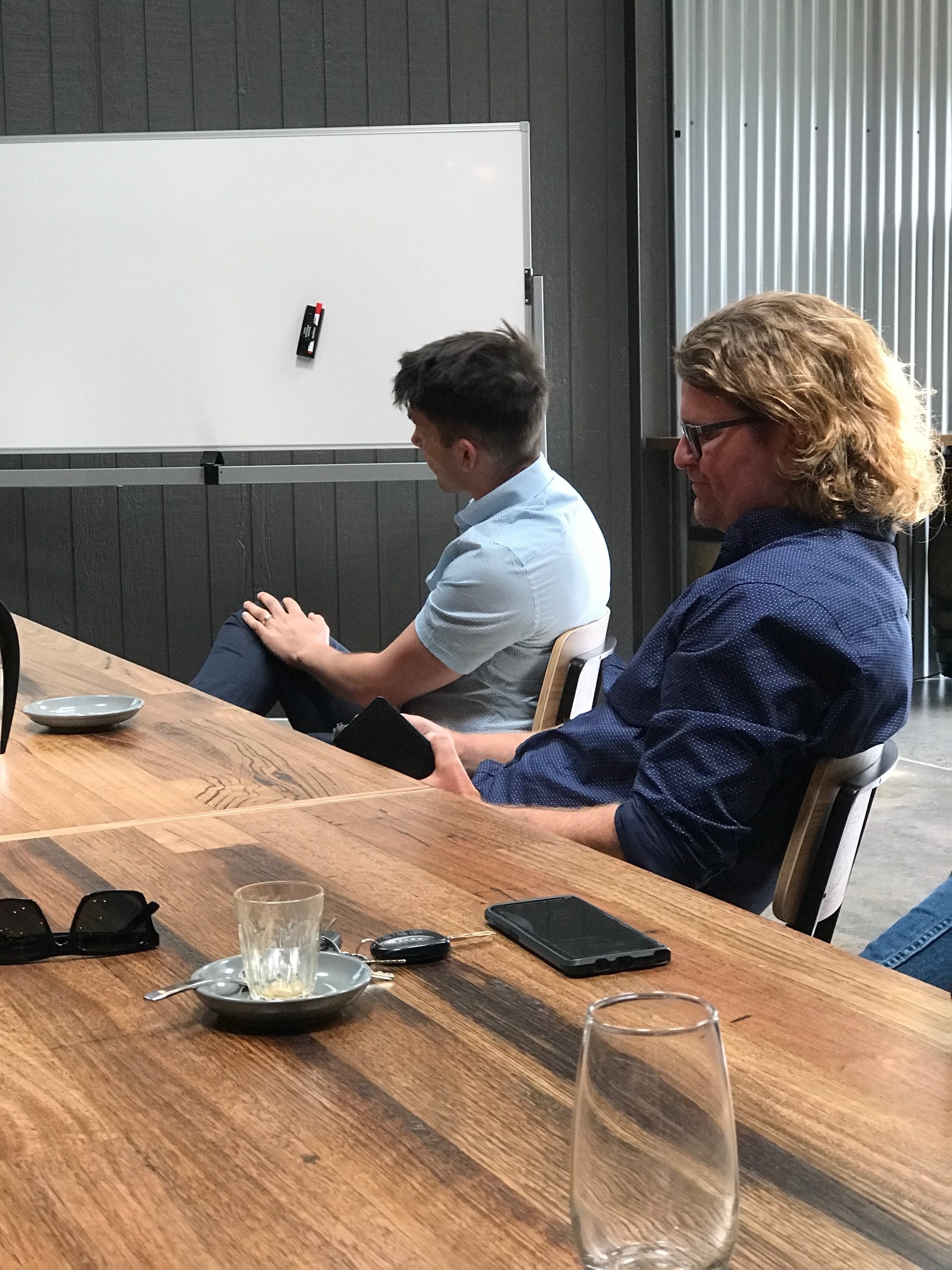 Integrating Kontrol4's values into everything we do
Marcus and Neisha van Enk are integrating strong core values into the future of K4and chose to hold our day at a local family business; The Stumpy Gully Winery.
A second generation business located in the sleepy town of Moorooduc on the Mornington Peninsula; it's a quick 15-minute drive from the K4 office in Frankston.
Established in the 1980's by Wendy who immigrated with her husband Frank from Holland; it started with humble beginnings as a small vineyard.
Thirty-odd years later, the venue now boasts restaurant, cellar door, and conference space.
It blends a gorgeous mix of old world charm (think heavy set recycled doors from France) and fresh modern tastes (industrial style lighting and funky cuisine) brought to life by two of their children and respective partners.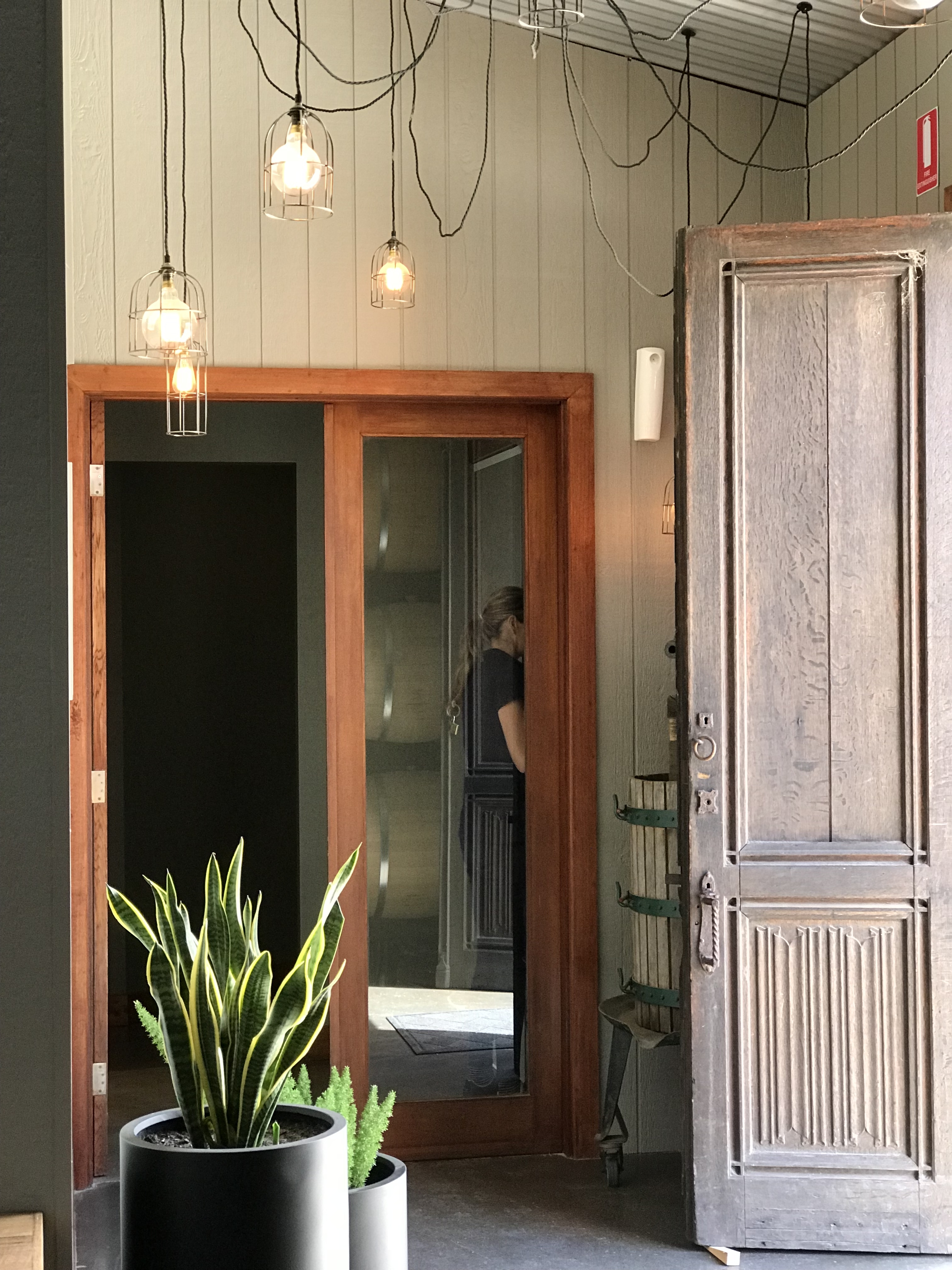 Penny (the daughter of Wendy and Frank) and her husband Dan run the restaurant, and Liz and Mick (son of Wendy and Frank), take care of the winemaking which includes local classics Peninsula Panorama Chardonnay (one of my all time favourites!) and also Shark Point red which we enjoyed during lunch.
Adding up location, staff and quality; Stumpy Gully was the perfect solution to supporting local business and still getting some serious work done at the same time too.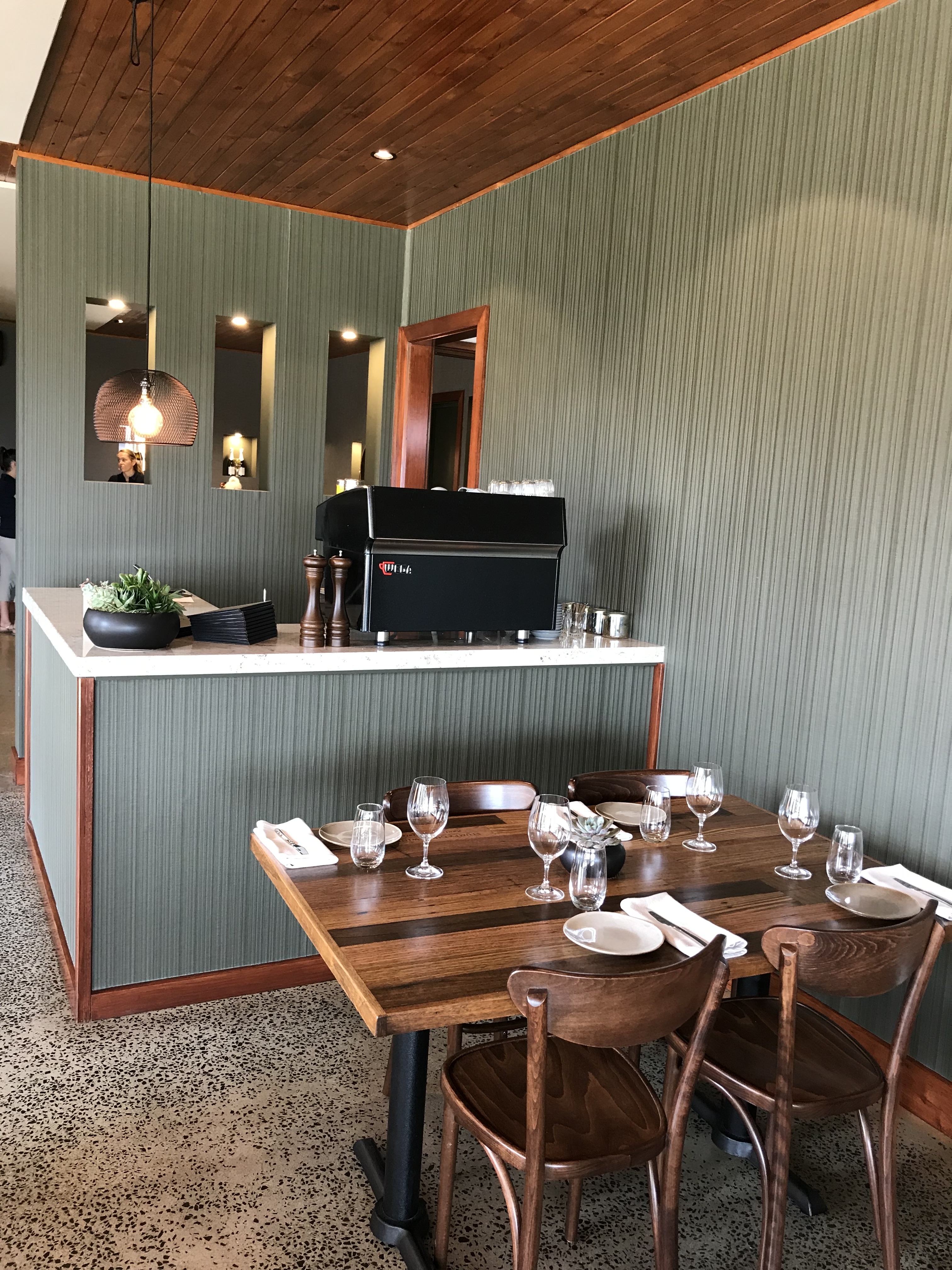 Communicating and clarifying
With the business now being 100% controlled by Neisha and Marcus, a decision was made to get the team together and take a moment to communicate and clarify where the business is heading in 2019 and beyond.
Each team member who attended the strategy day represented a unique and different skillset to other members in the team.
This means when put together in one room, the insight gleaned from individual feedback helped us see the overall picture of our client's needs in an objective and enlightening way.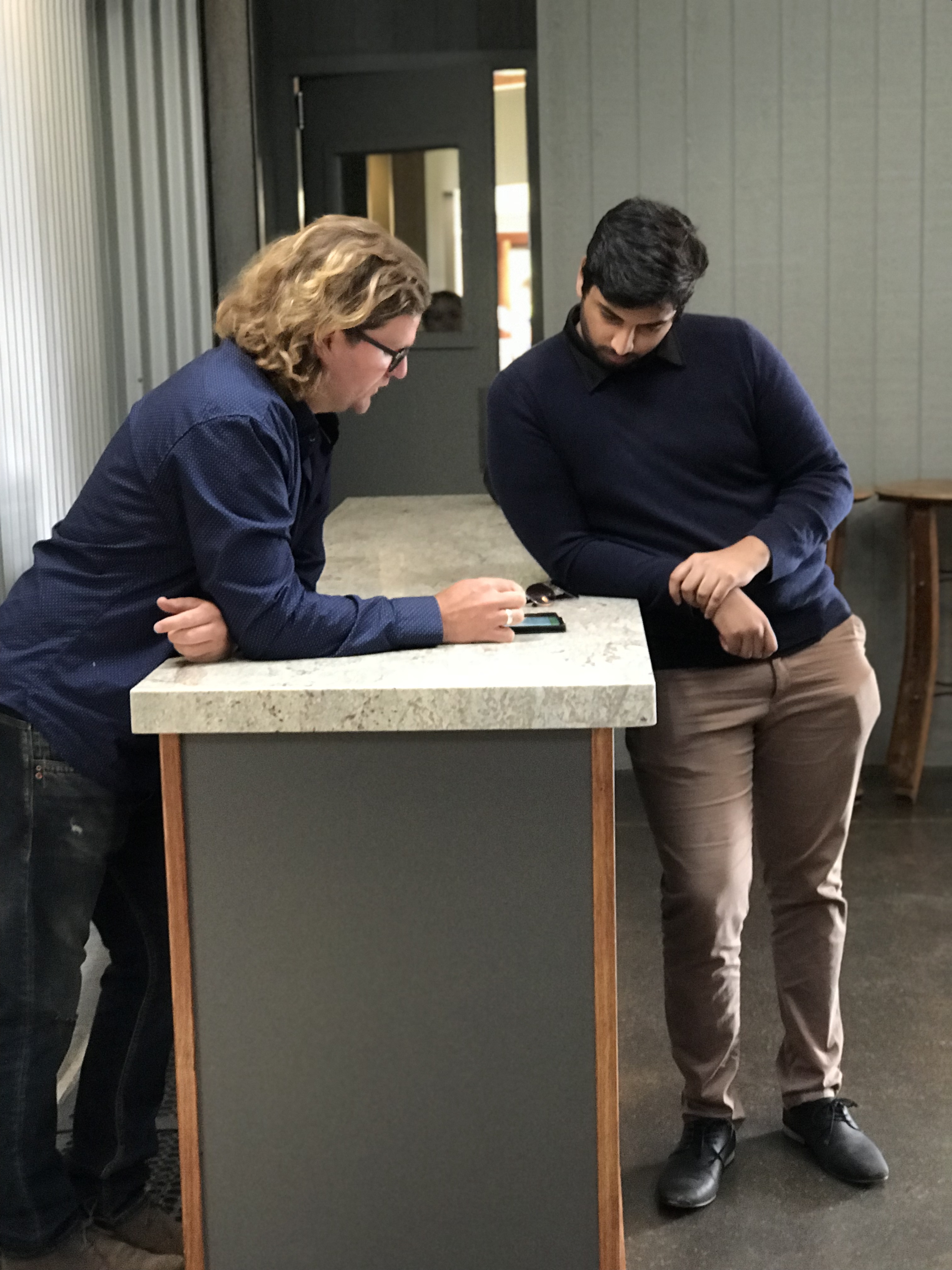 Marcus started the conversation for the day.
He explained K4 was evolving to not only a software company but also a consulting company.
This would mean "getting on the ground with our people and helping them with issues they are having"; serving in the way which helps them best.
As many business owners find themselves looking for an unusual blend of "hard skills, soft skills and tech skills" but not needing full time or even part-time staff members, the need for consulting was growing rapidly.
He shared feedback from clients who have issues "on the ground" or "in the office" with software usability and capabilities and were asking for solutions but had no way to communicate those issues to a relevant party--or where to begin if they were wanting to get those issues resolved.
Marcus continued to advise that GLOCAL would be something we would hear a lot of in 2019, as business owners sought industry experts combined with local knowledge.
Specifically for Kontrol4 as a business, this means:
GLOCAL knowledge will require K4 staff members to have strong skillsets which merge local and global knowledge into unique and valuable perspectives our customers can not get elsewhere.
Not only are GLOCAL skills highly sought after, but they are now being tracked with solid data-driven reporting in ways never been done before.
This means the K4 team needs to be:
strong, knowledgeable and highly trained experts-- with unique skills which can be drawn upon or interchanged with other staff members at a moments notice, depending on the business we are working with.
The K4 knowledge will become just as valuable--if not more valuable; than the software, our company is best known for.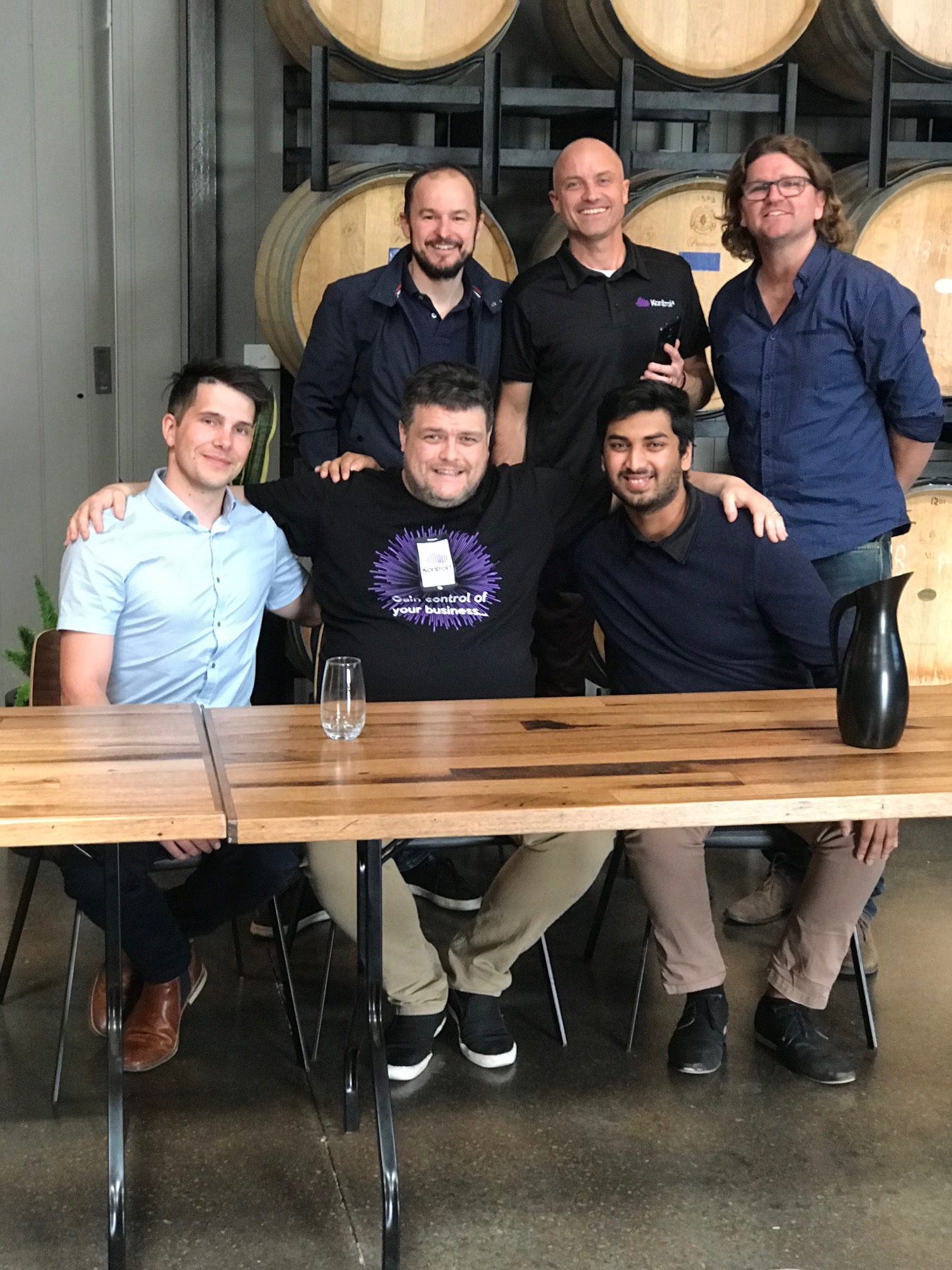 Navigating the customer through technology
Bringing 6 years of data and customer feedback into 2019, Kontrol4 will be implementing options to help navigate customers through the problems they are facing.
The biggest difference customers will see is the introduction of packages tailored to users who operate with a "closed software system" where no modifications are done to the Upvise system, compared to users who operate with an "open software system" which is modified and requires high-level support.
Introducing these classifications will give customers clearer knowledge about K4 services offered, along with transparent pricing and training to suit individual company needs.
We've also been listening to feedback from office based staff and have been trialling and testing mobile applications workshops which identify new customer requirements and custom developments.
These will continue to be developed and released in the new year of 2019 and beyond, with some features you can expect to see including:
Archiving
Better reporting
A central command centre to incorporate more "modules" or features
Building community around communications
Email integration tools
Full reporting functions to extract multiple forms
Better dashboards to see more data
Online resource materials including gamification
Strengthening relationships. Implementing knowledge
Moving into 2019, Kontrol4 is committed to the following:
Strengthening relationships by helping customers with the digital transformation of their business utilizing the Upvise software
and
Offering highly specialised training for organizations needing to implement knowledge in their native environments.
In a nutshell, we are standing behind the Upvise system with sales, training and development to make sure all users get the most out of the software to achieve their business goals.
In Closing. Thank you for your continued support
Neisha and Marcus would like to take this opportunity to say:
Thank you for your business and continued support, we appreciate your custom and look forward to a great 2019!
If you have any queries or comments at all, please feel free to reach out at any time, either directly to Marcus or via the team member of your choice.
And if you would like to book your own work or corporate event at Stumpy Guly Winery, you can find their website by clicking here.