No more spreadsheets.
No more disjointed systems.
• Capture the data via mobile and cloud
• Manage asset maintenance in real time
• Provides a competitive advantage
Increased plant and equipment safety
Improved operator compliance
Single source of truth
Prestart checklists

Safety inspection checklists
Maintenance reports
Risk Assessments
Auto notification for break fix repairs
Alerts for next service due
Field operators access all asset history via the app
Offline capable for remote area access
Workshop automation
Deploy fitters and mechanics direct to the issue
Manage external mechanics and repair shops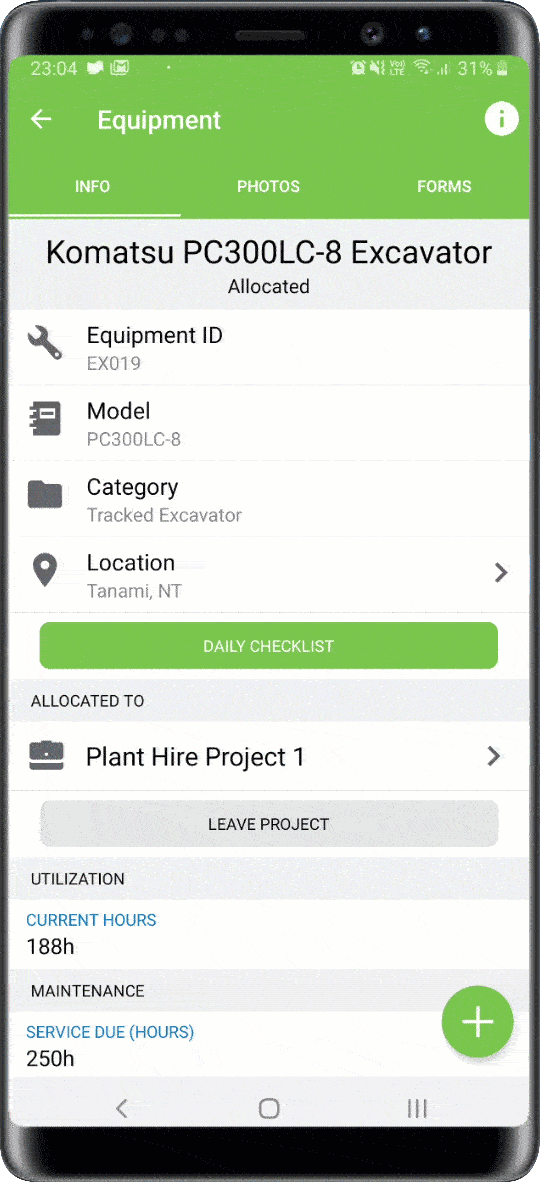 Excavator Pre Start
Video Demo & Client Case Study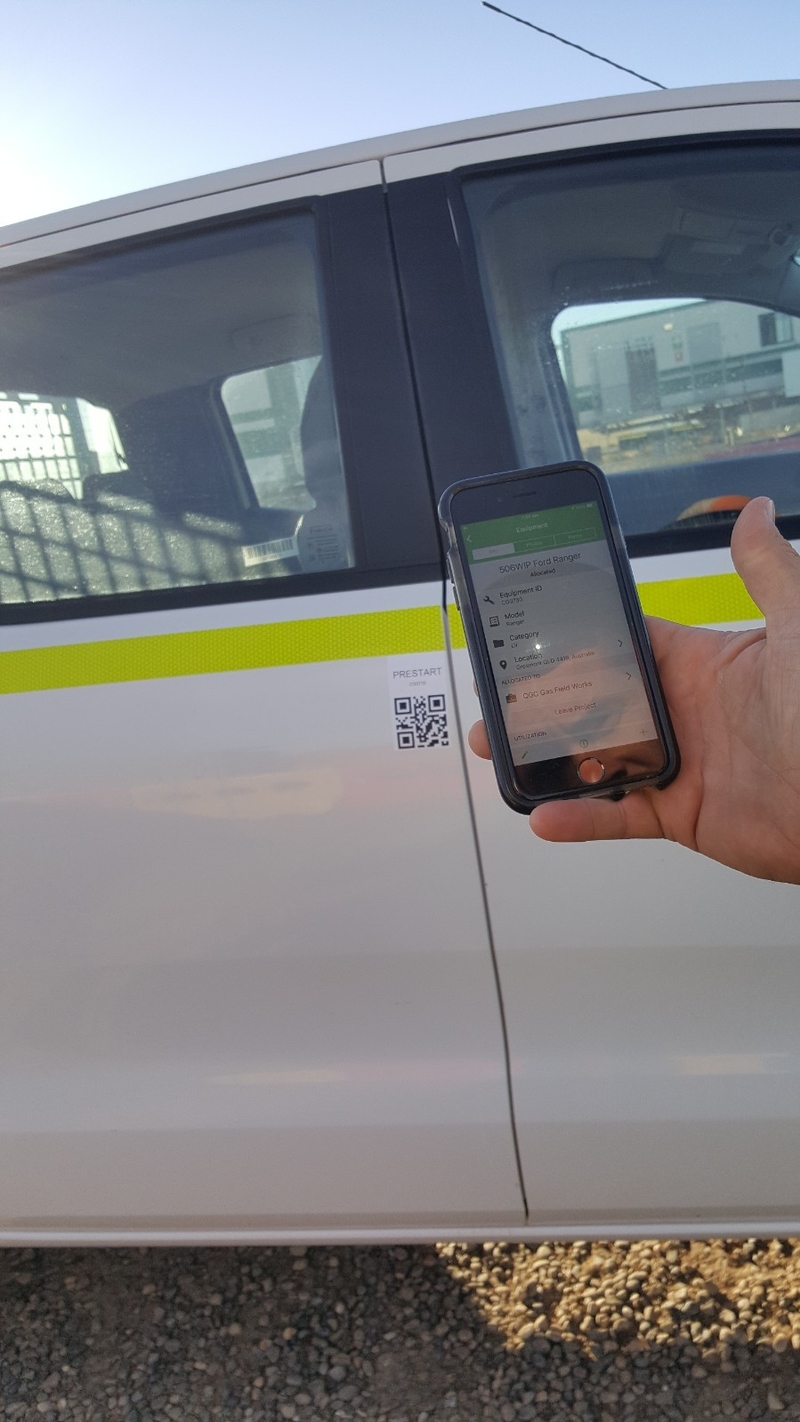 Ultra Fast access
Tap your phone to get started and gain direct access to a Pre-Start. Complete thorough checks that are designed for the appropriate asset class via the mobile app. Available where & when you need it.
Scan Barcodes Fast Lookup
Scan vehicle barcodes or equipment QR codes to gain instant access to asset data. Pre-populate checklists, incorporate instructional videos and SOPs. NFC Tag support.
Driver & CoR Reports
Complete driver reports relevant to the vehicle the driver is in. Identify GPS location of the report & thereby the asset. Complete incident reports, condition reports & any other CoR reports.
Workshop Automation
Receive real time reports from the field and automate workshop schedules for break fix works and preventative maintenance. Make it easy for workshop managers to identify items of importance and deploy mechanics and fitters to priority items.
Predefined Workflows
Setup workflows for workshop actions or safety personnel's attention. Capture photo evidence, export reports to PDF, utilise custom Java scripting for specific requirements. Work order management - no more paper job cards!
Inventory Management
Want to get better at managing your stock controls? We have that covered too. Multiple warehousing, product reporting and mobile warehouse. Items transfers & spare parts management.
Mobile & Works Offline
Using our native mobile application, gain access to your asset data anywhere any time. Works in remote areas where connectivity is not available. Deploy maintenance jobs direct to the mobile worker.
Custom Dashboards
Analyse asset reports and employee activities. Select a period and all reports are ready for export or integrate into Microsoft Power BI or other. Custom integrations into ERPs available on request. Custom Fields let you capture any data you want.
Scale to Suit your Needs
The platform can operate on a state by state or department by department basis. Works for enterprise or small to medium businesses. Take advantage of our new machine learning platform development.
Let Us Help You Become Certified Too.