The Mobile Quality Management System (MQMS) is highly flexible and can meet the daily requirements for plumbers, electricians, carpenters, and handymen.
The easy-to-use system can help cut paperwork by up to 95%+, increase productivity, remotely manage teams and promote onsite safety.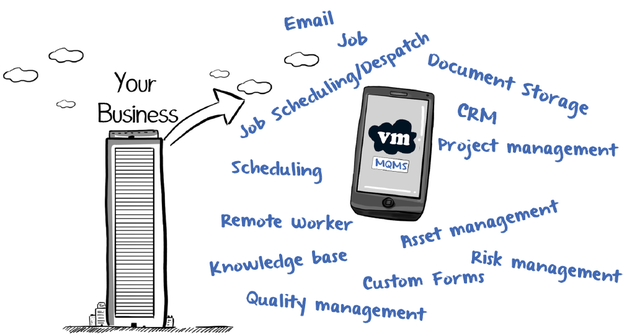 Benefits:
Save time by completing all forms using smartphones
Manage assets onsite using GPS technology
Communicate effectively with your team and clients
We can help you gain or maintain ISO accreditation
Send professionally formatted reports via your phone
Capabilities:
Complete daily diaries
Lodge timesheets
Digitised SWMS forms
Managing tenders and bids
Logging photographic evidence
Manage projects
Manage work groups
Delegate tasks
Push jobs to staff remotely
Manage NCRs
Complete CPARs against business contacts
Store and share files anywhere
Store a repository of policies and procedures
Asset tracking using GPS
Synchronise calendars
Task scheduling for maintenance and calibration
Manage training records and schedule
Maintain customer and supplier database
Manage sales funnel via CRM
Testimonial
Adam Farrugia (MD)
Wattrix Energy
I'm the MD of a growing electrical installations and asset management provider that searched the market high and low for a mobile technology solution that would help us improve efficiency across the board. We evaluated Workflow Max, GeoOp, Fleetmatics, SimPRO, Invoice2Go, a range of Xero Add ons, and none of them did what we wanted. We wanted a system that would cover all of our bases, not just a few.
I was truly relieved when I found Kontrol4 and their application. Starting out with a small team, the implementation process was rapid and, once we saw the results, we went company-wide with the solution as soon as we could. Across the company, it now works as a uniform system for our data capture in the field replacing paper forms, it's used for project management, it's given us a cloud-based repository for our asset tracking and has brought our site inspections to another level.

For example, we use the site plans to locate services within the walls so when we go to commission off jobs, the boys have clarity thanks to being able to easily locate the services covered up by plaster board. In the past, we had problems if cables and frameworks were cut, we got the blame. However, we now capture photographic evidence with our phones as part of standard site assessment, so this is a problem no more.
I like it because it lets me manage operations from my phone wherever I am and it's helped us trim hours and hours of costly admin per week. Most importantly, it has helps us win business because we're able to respond to client request rapidly and demonstrate that we're a well organised outfit.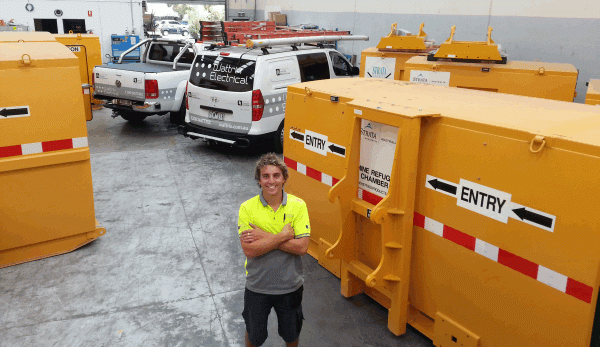 Access your emails and files from anywhere
Kontrol4 are Google Partners and can help you understand the benefits of sending your files and email systems up to the clouds. You can save on costly IT infrastructure running costs, access your files from anywhere, and collaborate more effectively.
Our Process:
Through workshops, comprehensive gap analysis, training and a range of custom developed systems we work closely with business to deliver outstanding results. We liken this digital cloud revolution to nature - with 2016 representing a tipping point.
We have a technical team that is experienced at migrating your files and emails.