This cloud-based application empowers your mobile-workforce and helps projects run more efficiently.
The Mobile Quality Management System (MQMS) is a cloud-based solution which saves time, lets you remotely manage your teams, and promotes safe work sites.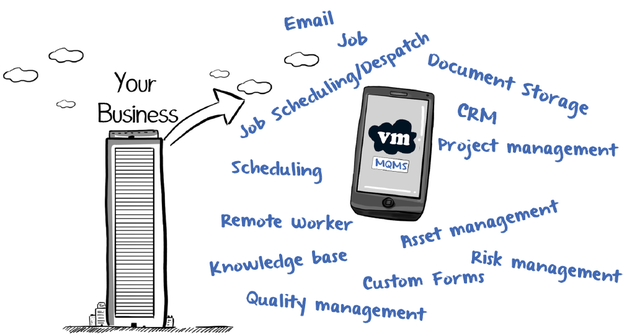 Benefits:
Save time by completing forms using mobile devices
Manage assets onsite using GPS technology
Maintain quality standards with external contractors
Communicate effectively with your team and clients
Let us help you gain or maintain your ISO Certification
Capabilities:
Electronically lodged timesheets
Locate and track staff resources
Asset tracking using GPS, barcodes and/or NFC tags
Digitised SWMS forms
Manage NCRs logging photographic evidence
Register before and after evidence of job sites
Store and manage staff work permits
Remotely log future work reporting and costing
Manage work groups
Delegate tasks
Register jobs
Complete CPARs against business contacts
Store and share files
Build up a knowledge base

Read about us in Facility Management Magazine
Read about our successful ISO certification project with Essential Safety Solutions.

Access your emails and files from anywhere
Kontrol4 are Google Partners and can also help you understand the benefits of sending your files and email systems up to the clouds. You can save on costly IT infrastructure running costs, access your files from anywhere, and collaborate more effectively.
Our Process:
Through workshops, comprehensive gap analysis, training and a range of custom developed systems we work closely with business to deliver outstanding results. We liken this digital cloud revolution to nature - with 2015 representing a tipping point. We have a technical team that is experienced at migrating your files and emails.