When I started in the construction industry as part of a growing mobile applications revolution focused on safety and compliance, just a few short years ago, we sought to make a difference by focusing on the bottom of the pyramid, the blue collar workers who had long been forgotten, yet were the key in our minds to reducing business waste and improving bottom lines. The concept was simple, provide a way to empower the end user and the gains for the projects and office teams would be threefold.
We believed that these hard workers were the key to improving the construction industry, because they were a largely untapped resource. Traditionally paper provided a chasm between the office and the field and as such leveraging the team on the ground was a path to success not a burden. As we approach the new financial year 2018/2019 and watch another six months flash before our eyes I wanted to focus some attention on targeting how we can make some really good numbers for next financial year..
As we set budgets and consider where we need to expend our "hard earned", I believe the world of integrated construction management is where the money is at. When the tasks in the field marry the targets of the office in a more tightly coupled manner we will see better run businesses. With the advances in mobile technology and a vast array of software solutions that do all or some of the task it's time to connect the dots and find a pathway to your holy grail.
I believe strongly that these high level ambitions will pave our way towards construction management nirvana, whether it's providing a tight estimate, reducing LTI's, or managing a complex project to ensure costs are maintained and profit are realised, the reality is that these key elements embedded in construction today need to all be on the page to maximise the best outcomes.
While it's simple to focus on one element only, there's no doubt that modern technology allows you to consider more than one silo of improvement, I think it will be critical for business operators to tick as many boxes as you can when designing "your integrated approach" to secure fiscal freedom whilst meeting your regulatory compliance obligations.
To articulate this message I have tried to summarise some examples of the ways companies are approaching the task today.. Without identifying the systems on offer the matrix aims to provide some indications of a delivery method and those high level costs associated with deployment. Interestingly the most expensive solutions can sometimes be the most complex, so no matter the method the ability to use the method effectively is crucial part. Make sure they talk!!
Whether you're estimating, job costing, compliance, safety, finance and accounting systems are truly speaking the same language, your "integrated" system is nothing more than pipes of different sizes duct taped together. If they are not joined properly they will start to leak. So let's take a look at some pathways to achieving an integrated construction system.
So here is the spin, we can improve the way we estimate using the latest in cloud based technologies, which in turn is only truly valuable if we trap, track and measure to ensure our estimates are accurate, but unless we start thinking about integrating the quality and safety elements into our end user process we are missing the boat.
The funny thing about this conversation when I talk to business owners about where they fit in the matrix as construction industry professionals I often hear that "Job Costing" is the critical piece of the puzzle, but I often get a conversation that blurs the lines between the front end activities of estimating versus the back-end activities of accurate data trapping and reconciliation. The reality is that most operators don't really know what they want because they don't truly understand all the working parts and how technology can fill the void.
My interpretation is that any company aiming to lift a level or two in 2018 needs to think of these functions under one integrated approach without forgetting how much power the field teams have in making the journey a success. Designing and deploying your holy grail has the potential to deliver greater transparency of your company's operations, allowing you to address issues as they arise and base your decisions on solid facts. Designing a closely coupled yin and yang of sorts of construction management, will provide competitive advantage and a likelihood of sustainable company profits.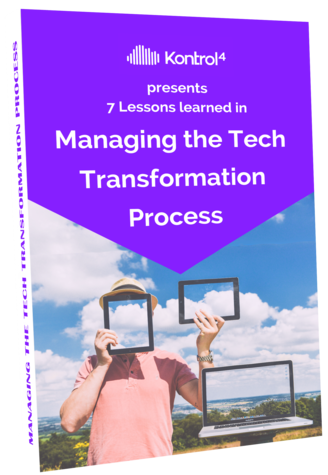 Kontrol4.com offer infrastructure asset management software from a team of developers and support staff located in Australia.
Because we are a software company with real world experience.
15 years Software Development.
20 years Civil Engineering.
If you need some help or advice please feel free to get in touch today.