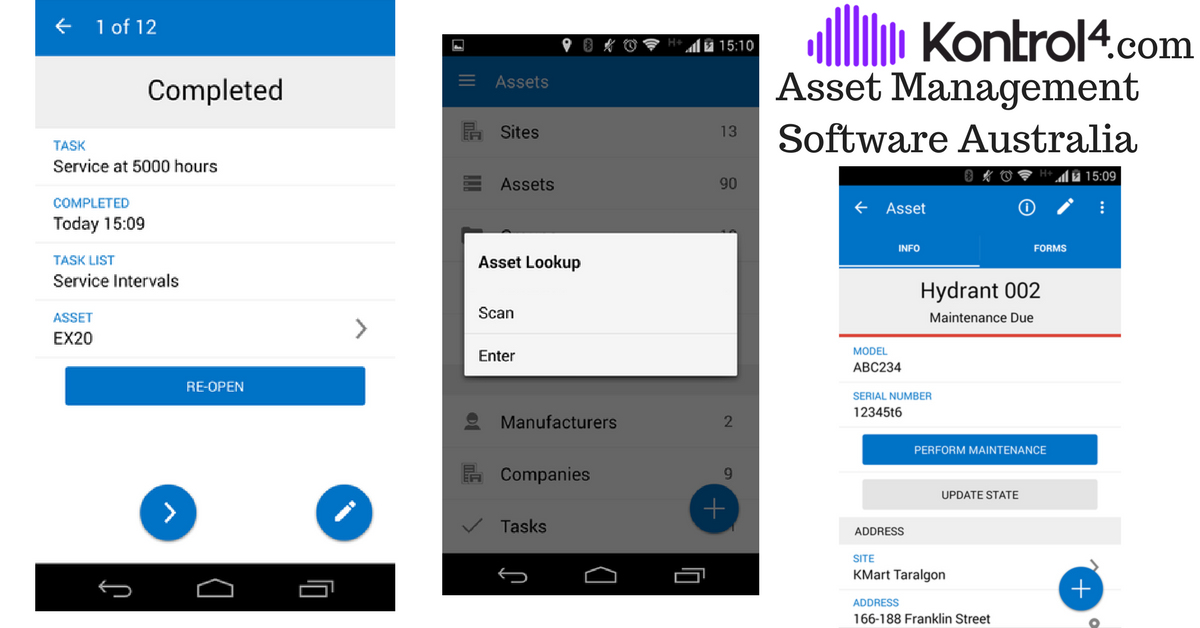 Asset Management Software Solutions in Australia
Use software modules to help provide evidence of vehicle use through pincode or ID tags, trapping drivers to asset use.

BY COURTNEY SMITH, DIRECTOR (kontrol4.com)
GPS is ubiquitous. It's in cars, drones, mobile phones and farm machinery. If it moves and has value then someone has probably thought about using GPS to track it.
For readers unfamiliar with the Global Positioning System (GPS), it is a worldwide radio-navigation system formed by the constellation of 24 satellites which provide a method of working out exactly where something is. A GPS tracking system, may be placed in a vehicle, on a cell phone, or on special GPS devices, which can either be a fixed or portable units.
GPS works by providing information on exact asset location and is used commercially to track the movement of a vehicle or person.
The benefits of using a GPS tracking system are wide ranging with examples like:
monitoring the route and progress of a vehicles
trapping asset location to ensure maximum utilisation
reporting on hours and distance travelled of plant and equipment
assessing the basic day to day activities of an employee work schedule
tracking high-valued assets in transit including temperature, impact and light
linking vehicle, driver and incident data for speeding fines or accident replays
providing compliance information like fatigue, maintenance and mass management
improving quality measurement information
From a commercial perspective, GPS devices are generally used to record the position of vehicles and trip data.
However, lines are increasingly blurring as to what companies actually track. Using mobile technologies and cloud based systems, GPS information is easily sent to a centralised database via a dedicated device or within a mobile application on modern smartphones. The use of smartphones has provided a cost effective and convenient way to manage remote workforce with many improved outcomes over straight tracking devices.
Irrespective of the type of GPS system deployed, the power is in the fact that they are real-time; automatically sending location information and other key data like g-force, speed and engine information from the GPS system to a central application. This application is capable of dissecting and displaying the data in a worthwhile manner. This can be extremely powerful, with alerts notifying the business of incidents as they happen or providing data that can be mined to use at a later date to provide evidential information, staff counselling, better planning opportunities or to manage inefficient business practice.
The in-vehicle variety is typically fixed to a piece of plant or a vehicle and is usually a better option for commercial purposes such as fleet tracking or monitoring of physical assets. This is because it allows a business to know whether they are on time and whether they are where they are supposed to be during a journey. This is also a useful way of monitoring the behaviour of employees as they carry out their work in field, streamlining internal processes and improving procedures for delivery fleets.
One emerging use for vehicle-based devices is to use GPS systems to help provide evidence of vehicle use through pincode or ID tags, trapping drivers to asset use.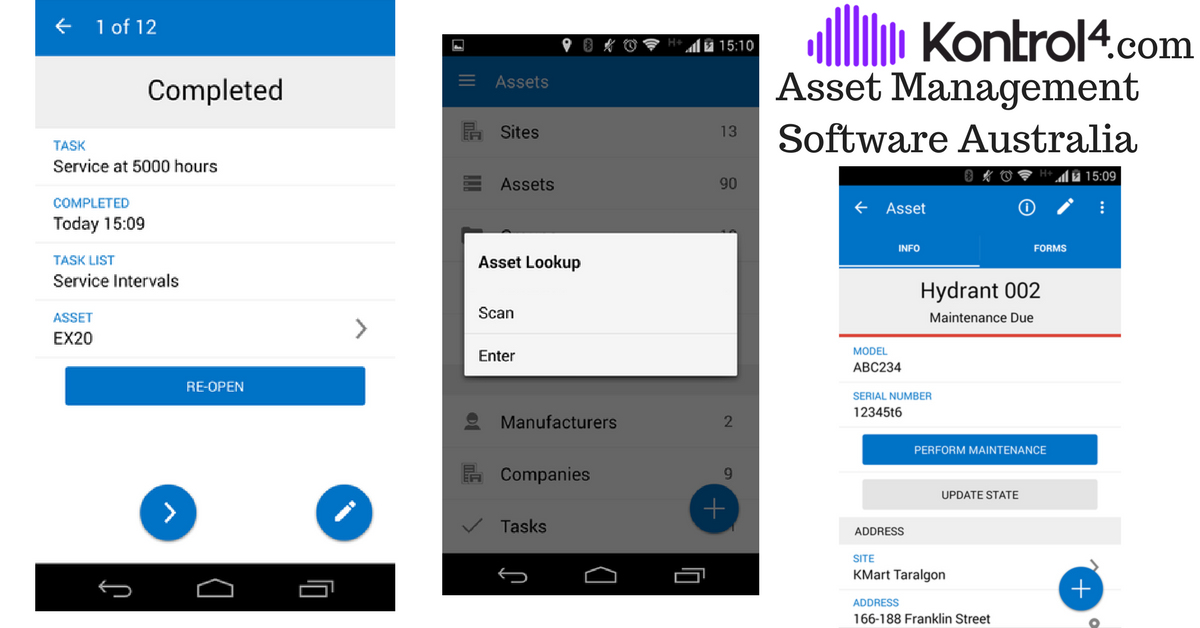 In Victoria this is particularly useful as speeding fines that cannot be allocated can quickly ramp up to $15,000 fines where the company cannot allocate the driver for a 3rd time. This trend will likely follow in other states as companies seek to minimise financial exposure in medium to large fleets where vehicles are used in pools.
Smartphones have changed the landscape to allow the tracking and task management of people, such as field workers or project teams. The power of this style of managing staff is that you can do so much more than just track. In fact, through intelligent forms and phone sensors you can trap everything you could imagine (and more) including location. This approach sees a separation in thinking, moving away from cookie crumb tracking to "key moment" tracking where human interaction is measured through common tasks. In construction this can be used far beyond GPS devices, allowing companies to extend location to include time based measurements of activities with location based validation.
Imagine running a project which is profitable based on materials used and resourcing allocations. Under these systems, budgeted use of both plant and human can be tracked along with location, providing powerful knowledge for future tendering and profit management.
This all sounds great but with the recent updates to the Privacy Act 1988 (Cth) (Privacy Act), all companies should review their legal requirements for tracking and monitoring mobile employees.
So what are the legal requirements for such surveillance? From my understanding they are based on Consent, Notice, Privacy, Restrictions with a clear consideration for breaching a company consideration.
Australia does not have uniform laws covering employee surveillance but most states have a Surveillance Devices Act and some states have a Workplace Surveillance Act that governs the surveillance of employees by private sector employers. There are inconsistencies in the various acts between the types of surveillance devices regulated, the offences, exceptions and defences available. Consequently, the rules that apply to workplace surveillance depend upon the State or Territory in which the employer is operating.
Consent
In NSW, VIC, WA, NT and WA (and under the Surveillance Devices Bill 2014 (SA), the use of a surveillance device to intentionally track and record employee activity is a criminal offence, unless the operator of the system has the consent of all of the parties to the activity. Such consent can be express or implied.
Implied consent can include passive acceptance, where the employee is fully informed. The general requirements for consent are that it must be voluntary, informed, and given to an individual with capacity to understand. Difficulties will arise where an employee is withholding consent and you should seek legal advice where that occurs. QLD has no such legislation.
Notice
A work vehicle is classified as a workplace in NSW and the ACT for the purpose of specific workplace surveillance legislation. In those states, an organisation must notify its employees that the organisation will be installing and operating a surveillance device and must ensure that surveillance devices are clearly visible and erect clear signage. The legislation in NSW and the ACT also restricts the placement of the device itself and the purposes for which any resulting data may be used by the organisation.
Privacy
The data extracted from a GPS unit, together with the registration of the vehicle and the name of the person who drives that vehicle are likely to constitute 'personal information' and therefore subject to the Privacy Act. This requires an employer, where subject to the act, to either obtain express consent to collection and use of such data or to provide affected persons with an appropriate Australian Privacy Principle (APP) 5 notice.
Restrictions
The various acts include restrictions on when and where GPS tracking may occur, the use of such data and other restrictions.
Consequences of breaching the Acts
The consequences of breaching the relevant Acts were brought into focus when Telstra faced a police investigation after being accused of threatening and heavy-handed conduct by installing surveillance devices in the cars of company technicians without their genuine consent.
Telstra allegedly gave its employees four days' notice that it would start fitting GPS devices to technicians' vehicles. After union objections, Telstra changed its vehicle policy to make surveillance a condition of use of company vehicles and told workers their employment would be reviewed if they refused to have the devices fitted.
There is no question that GPS is here to stay. The question is how are you going to use it whilst staying inside the regulations. My tip is work with a company that understands the legal obligations and is able to provide solutions to meet your asset-tracking needs.
In my experience, if you can marry human and asset in one simple to use business system that benefits the employees job task, then the ease of employee acceptance might be higher.
Human or Asset, consider the options.
To see an example of how Drapers Civil Contracting tracked their assets, click play and watch this short 5 minute video.
If you would like to request a demonstration of the Kontrol4 Asset Management Software System to see how it can help you and your business, please fill in the form here and we will be in touch to make an appointment.